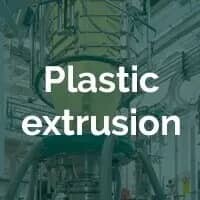 Extruder & Injection Line Applications
With extensive knowledge and experience in the plastic machinery industry, CD Automation is a market leader for this type of application, with products specifically designed to offer a robust cost effective solution.
Depending on the number of zones to be controlled, which can vary from 5 zones for a small laboratory extruder to around 96 for a coextrusion system, there are a number of different control solutions that can be offered.
The simplest solution would be a single zone, single phase power unit with typical current ratings from 25A to 90A. Heater break alarm is often requested to add extra protection to the process as overheated plastic can damage the extruder.
Many machine manufacturers lean towards an integrated solution with the temperature controlled within the PLC but as temperature is critical to this type of application, this function is more commonly controlled using a standalone PID temperature controller, or lately with a single unit controlling both the temperature and power.
What is critical for the extrusion machine is maintaining the plastic material within the extruder. Cold start, which is the term used when the screw starts to rotate without all zones reaching the correct temperature, can cause huge damage and costs. Melt pressure is another concern with high pressure resulting in the motor not stopping.
It's then vital to use temperature control devices that are robust, have high precision and that provide critical alarm indication if anything does go wrong.
CD Automation offer products that meet every preferred control strategy and budget with REVO-S, REVO-TC, REVO-PN and REVO-PC offering either simple single-zone controlled, or sophisticated multi-zone control with integration to the leading PLC manufacturers.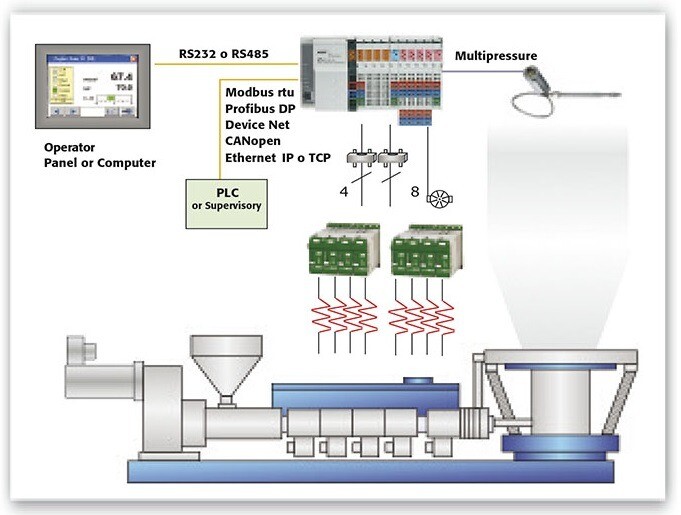 Fig. 1 – Typical System with Multizone Temperature and Power control
Hot Runner Application
A typical example is a hot runner application with 64 zones with option to set temperature controllers locally, or via remote set point. Includes a boost function to give a programmed set point to all zones to clean the mould.
Heater Break Alarm on each zone available as an option. Option of standard controllers or a multiloop system with an operator interface mounted on cabinet door with 5.25" or 12" TFT colour touch screen.
Other Plastic Machinery applications include thermoforming, power control on blow moulding and injection moulding machinery.
CD Automation's range of thyristor power controllers, and a partner program of supporting products that includes temperature controllers, power line filters and network meters, provides a complete solution to the thermal processing industry, delivering both exact heat regulation and accurate temperature and power reporting.
The REVO family of SCR power controllers meet the toughest design challenges and provide efficient, reliable and precise control of electrical heating, which is essential in quality industrial thermal processes including infrared drying, glass manufacturing, industrial furnaces, heat treatment, melting, drying and forming.
Our range of SCR power controllers offer unrivalled flexibility and performance, can help to improve product uniformity and quality, optimizes energy consumption, minimizes waste and probably, most importantly, machine breakdown.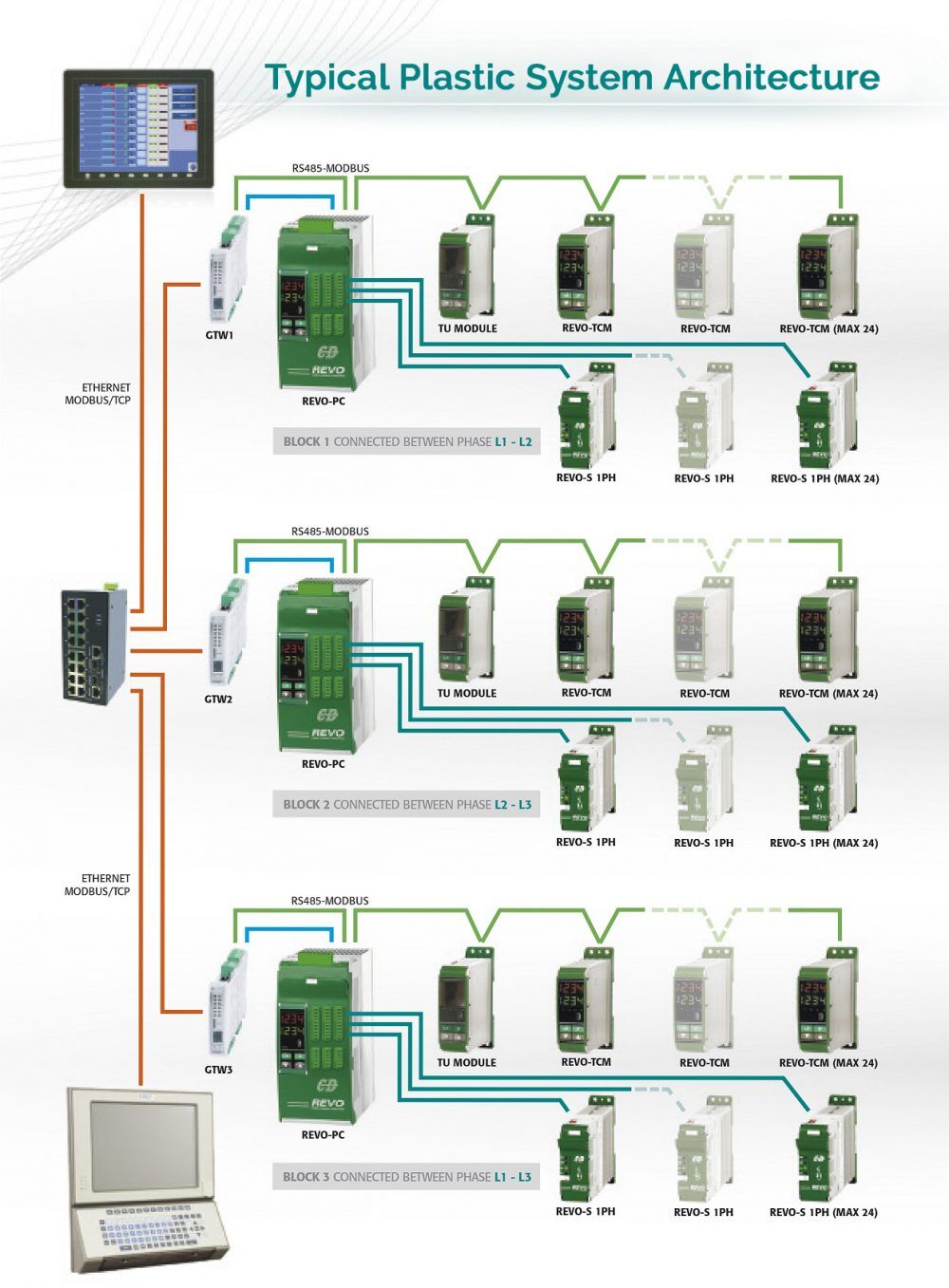 Our products can be used as stand-alone units, connected to a bus system or used in combination with all PLCs, or computer systems.
Talk to our friendly support team today, we'd love to try and help improve your process, telephone 01323 811100 or email us here.