Giving to Charity & Good Causes
To serve is a very strong part of our company ethos so contributing to and raising awareness of people who are sacrificing their time and energy for the good of humanity is important to us.
There are many Charities and individuals worldwide who devote their existence to unselfish and noble activities, bringing relief to those affected by illness, poverty, conflict and natural disasters. We have previously nominated an organistation or individual to make a donation to but from late 2017 we have decided to contribute to UK tree planting and investing in high quality international carbon reduction projects.
Carbon Footprint - our Company Initiative (from 2017)
Did you know that over five billion trees are cut down every day so that we can have things such as furniture and toilet paper? That means that every two seconds, a forest the size of a football pitch is cut down for our material needs. Our planet desperately needs trees as they absorb carbon dioxide and other harmful gasses mankind creates, and in turn they produce the oxygen that we breathe. Just one large tree can absorb as much as 48 pounds of carbon dioxide per year and supply a day's oxygen for a family of four!
Trees are an essential part to our planet; they maintain our climate and contribute to the environment by improving air quality, conserving water, preserving soil and supporting wildlife.
As a company, we have an aim to reduce the damage we all cause the planet. To do this, we have committed to plant a tree in the UK with every third order we receive. By doing this, we are compensating for our environmental impact, protecting wildlife and benefiting local communities, and our customers are helping us do it.
We have so far sponsored tree planting in 7 local primary schools, as well as a number of sites nationally.  Sponsoring these trees will not only build a great habitat for nature but will also be helping to combat climate change and save our planet.
Every order with us makes a difference.
For more information on 'UK Tree Planting,' head over to the official Carbon Footprint website, linked below.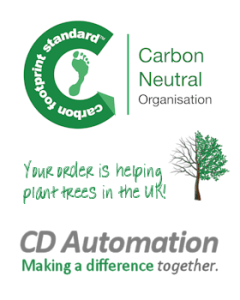 Home-Start's Snowflake Appeal - July 2017
Snowflakes – as unique and fragile as the children we support.
Last year Home-Start transformed the lives of more than 60,000 children. They made lasting change across the UK. Reaching every child who needs help, as early as as possible, so that they can have the best possible start in life.
If families crumble, communities disintegrate, children suffer. By working in the home to make families strong, children thrive. Parents, as they grow in confidence, strengthen their relationships with their children and widen their links with the local community, improving the life-chances of the most disadvantaged families in the UK.
CD Automation are pleased to donate £100 to the Snowflake Appeal.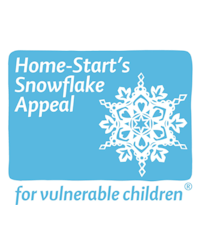 Hope Into Action - June 2017
A surprising number of people in Eastbourne are homeless.
These include street homeless / rough sleepers, people in B&B accommodation and 'hotels' (often with no kitchen facilities and not allowed to stay in the rooms during the day). Others are 'sofa surfing' with friends and relatives. Whilst there are a number of projects in the town providing services for homeless people during the day there is a significant need for appropriate housing along with the friendship and support offered through Hope into Action.
With just one Hope into Action house in Eastbourne, occupied by females, they would welcome offers from investors wanting to make a difference in Eastbourne as they look to open a second house this year.
CD Automation are pleased to donate £100 to Hope Into Action.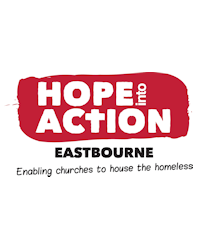 You Raise Me Up - May 2017
The charity's sole purpose is to raise funds to support families that have suffered the loss of a teenage child.
On 3rd May 2011, the Charity's Founders Fraser and Jane's beautiful daughter Megan Brooks collapsed and died suddenly. As parents of Megan they found themselves in desperate need of comfort from those that had experienced the same loss and to see how they had coped and got through such a terrible time.
The aim of the charity is to be able to provide compassion, support and simply to be able to say "we totally understand" rather than "we cannot imagine what you are going through".
The financial strains that a funeral can put on those left behind can be be of real concern as no parent wants to feel like they are 'scrimping' on their child's send off. It is a real yet, sad fact that no parent should have to even consider saving and planning for the funeral of their child. Yet the cost of ensuring that you have the opportunity to give your child a beautiful and deserving service is something that no financial help, for a teenager of a certain age, is available for. The charity therefore aims to provide financial aid to help provide the funeral that child deserves.
CD Automation are pleased to donate £100 to You Raise Me Up.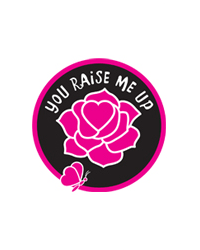 The Children's Society - April 2017
Fighting child poverty and neglect, and helping all children have a better chance in life.
The Children's Society are a national charity that runs local projects, helping children and young people when they are at their most vulnerable, and have nowhere left to turn. It is a painful fact that many children and young people in Britain today are still suffering extreme hardship, abuse and neglect. Too often their problems are ignored and their voices unheard. Now it is time to listen and to act.
They also campaign for changes to laws affecting children and young people, to stop the mistakes of the past being repeated in the future. In 2016 they worked with over 18,000 vulnerable children and young people, while their campaign wins will bring life-changing support to more than 5.6 million.
With our help, they are working to improve children's lives.
CD Automation are pleased to donate £100 to The Children's Society.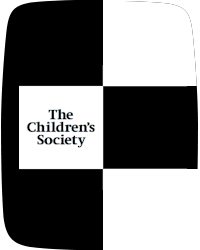 East Africa Crisis Appeal - Mar 2017
More than 16 million people in South Sudan, Somalia, Kenya and Ethiopia do not know where their next meal will come from and children are at risk of dying from starvation.
The DEC East Africa Crisis Appeal has been launched to raise funds to help those affected by this humanitarian catastrophe. DEC only appeal when they know they can help. They bring together 13 leading UK aid charities in times of crisis. The UK Government will match pound for pound the first £5 million donated by the public. Money raised will support the efforts of DEC charities to reach families affected.
Since their launch in 1963, they have run 69 appeals and raised more than £1.4 billion – saving millions of lives and rebuilding communities devastated by disasters.
CD Automation are pleased to donate £100 to DEC East Africa Crisis Appeal.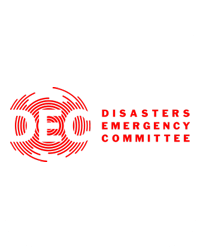 Clean drinking water, proper toilets and good hygiene are essential, yet millions of people don't have access to these basic services.
Everything WaterAid do is about getting safe water, sanitation and hygiene to everyone everywhere by 2030. They deliver services and make change happen.
With hundreds of partners in civil society, government and the private sector, they deliver water, sanitation and hygiene to those most in need and make transformational change happen so that governments across the world provide all of their citizens with affordable, sustainable services.
CD Automation are pleased to donate £100 to WaterAid.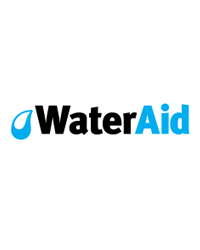 Syria Crisis Appeal - Jan 2017
Over five years of conflict have brought the people of Syria to their knees.
The Red Cross and Red Crescent are delivering essential food and medicine to people in desperate need across the country. The suffering is intense and people urgently need our help.
CD Automation are pleased to donate £100 to The British Red Cross.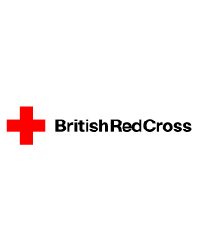 The Cancer Conflict - Dec 2016
This feature documentary follows two cancer sufferers, embarking on two very different treatment regimes.
With insights from some of the foremost experts in the field the documentary attempts to explore the question 'why does the UK have the lowest cancer survival in Western Europe and what are the alternatives'?
The latest figures from Cancer Research show that half of all Britons will suffer from cancer at some point in their lives. Half. That's a staggering and disturbing statistic but perhaps more disturbing is the survival rate – at just 50% it's one of the lowest rates in the Western world.
The unavoidable truth is that something is wrong with the way we tackle cancer in Britain. Together we need to explore and challenge all areas of health, environment, treatments & belief systems and find new answers. Helping fund this documentary, set for release in August 2017, will help raise awareness of this important issue.
CD Automation are pleased to donate £100 to the funding of the Cancer Conflict Documentary.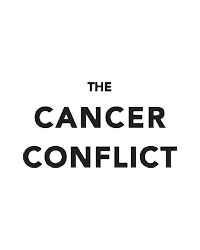 Children in Need - Nov 2016
BBC Children in Need is the BBC's UK charity.
Since 1980 it has raised over £600 million to change the lives of disabled children and young people in the UK. There will be a touch of sadness surrounding this year's show, following the death of long-time host Sir Terry Wogan earlier this year – but hope to raise as much money as possible in his honour.
CD Automation are pleased to donate £100 to BBC Children in Need.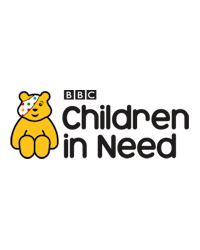 Chestnut Tree House - Oct 2016
Chestnut Tree House is a hospice for children with life-shortening conditions who are not expected to reach adulthood.
They provide support for children through short breaks at the hospice, and by offering community care across Sussex to families during a time of great need. At Chestnut Tree House they understand the effect a life-limiting illness has on the whole family so their services are here to help everyone. They offer support from neonatal care right through to support for siblings and grandparents.
Their aim is to make every day count. The good days, the bad days and the last days.
CD Automation are pleased to donate £100 to Chestnut Tree House.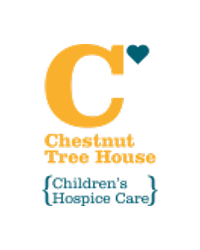 Muscular Dystrophy UK - Sept 2016
A charity bringing individuals, families and professionals together to beat muscle-wasting conditions.
They're working with world-class researchers and won't stop until they find treatments and cures for all conditions. They are leading the drive to get faster access to emerging treatments for UK families and are providing a range of services and opportunities to help people live as independently as possible. A special thought for the late Trevor Ticehurst.
CD Automation are pleased to donate £100 to Muscular Dystrophy UK.