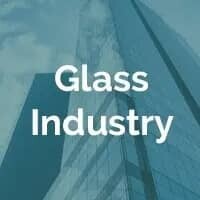 The Glass Industry
With many decades of direct supply experience to the glass industry we feel we have the perfect solution for your application. Not only can we supply our thyristor power control product, we also have the ability to supply the complete cabinet solution as shown in Fig. 1 with our control cabinet for a float glass, bath furnace. Designed, engineered, built and commissioned by CD Automation, we can offer stand alone product or a full turnkey solution to suit your exact requirements.
Typical systems can have between 30 and 35 zones, each one having a power range from 100 to 150kW's. For this type of application we would recommend our REVO-C 3PH thyristor power controller. The example below, Fig.2, shows the controller connected via a fieldbus system, usually Profinet/Ethernet IP/Modbic TCP communication.
For each zone you can also have a dedicated touch panel mounted to the front of the cabinet, connected directly to the thyristor unit. The local touch panel gives the operator the opportunity, if authorised, to 'step-in' and manually override the system to bring the power down to zero in the event of an emergency.As well as using single zone SCR power controllers, we can also offer the REVO-PC, a powerful multizone solution with a unique algorithm to minimize energy cost by controlling synchronisation and power limit of each zone.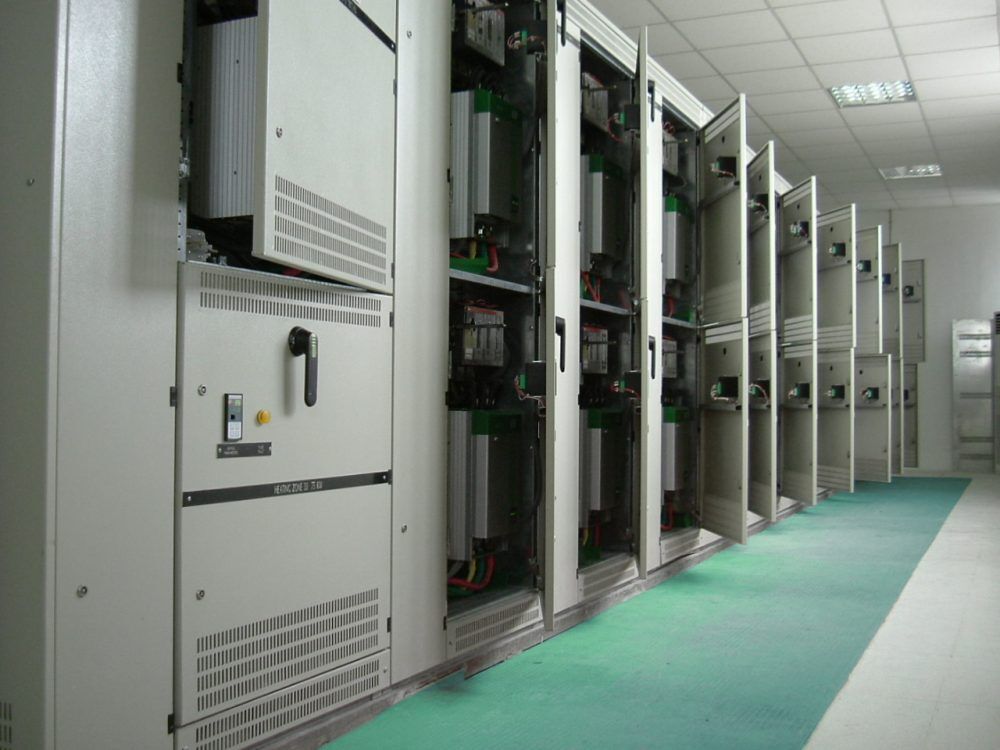 Fig. 1 Bath Furnace, Float Glass Plant
Fig. 2 Multiple REVO-C's connected via fieldbus comms
CD Automation can also supply product and specialist know-how for the following applications in the Glass Industry.
Glass tempering
With the tempering process, the glass is treated with heat to make it stronger and more resistant to high temperatures. During the tempering of the glass, a lamination process also takes place. This process consists of layering glass with a film of plastic material so if the glass breaks the fragments remain attached to the plastic sheet minimizing damage to people. Tempered glass is found in entrance doors, shower cubicles, domestic ovens and in all applications where a solid and safe glass is needed.
Given the low temperatures, the heating elements used are simple resistance types. The most popular products used traditionally in this application are the REVO-S series with logic input and heater break alarm function. With more demand for data analysis and energy consumption of the process, fieldbus comms is increasingly requested. In this case our REVEX, REVO-C and REVO-PC series are recommended.
Glass Rolling and bending
Tempered and laminated glass is also widely used in the production of car windscreens and windows, where the additional process of bending and screen printing is implemented.
The bending furnace is heated to temperatures between 650 and 750°C until a viscous slab is obtained, which allows adhesion to a concave or convex mould positioned inside the machine. A cooling phase follows in which the glass remains compressed to the mould. For this type of process, normal resistance heating elements are used but power control needs to be very accurate so phase angle firing, single or half cycle firing is used. REVEX, REVO-C or REVO-PN units are recommended for this type of process.
CD Automation's range of thyristor power controllers, and a partner program of supporting products that includes temperature controllers, power line filters and network meters, provides a complete solution to the thermal processing industry, delivering both exact heat regulation and accurate temperature and power reporting.
The REVO family of SCR power controllers meet the toughest design challenges and provide efficient, reliable and precise control of electrical heating, which is essential in quality industrial thermal processes including infrared drying, glass manufacturing, industrial furnaces, heat treatment, melting, drying and forming.
Our range of SCR power controllers offer unrivalled flexibility and performance, can help to improve product uniformity and quality, optimizes energy consumption, minimizes waste and probably, most importantly, machine breakdown.
Our products can be used as stand-alone units, connected to a bus system or used in combination with all PLCs, or computer systems. Talk to our friendly support team today, we'd love to try and help improve your process, telephone 01323 811100 or email us here.