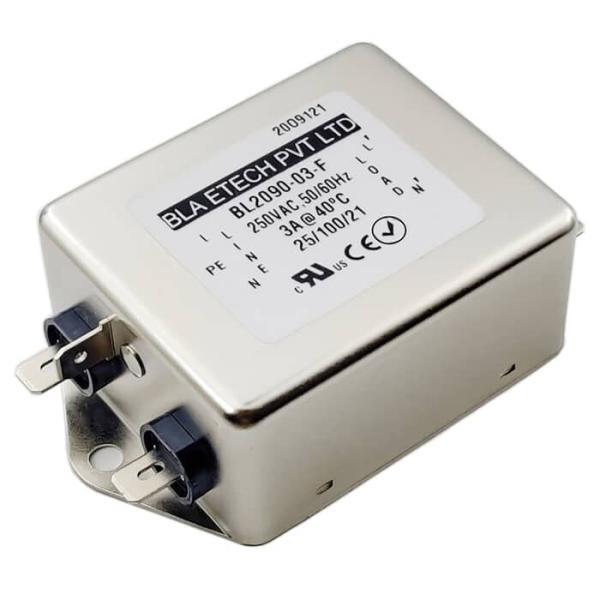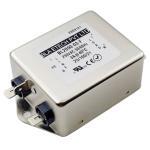 EMI Power Filter BL2090-03-F
£20.24
3 Amps
Single Phase
Maximum Voltage 250Vac
Overview
Technical Specs
FAQs
Description
BL2090-03 is an EMI, EMC, & RFI Power Line Filter from BLA ETECH. Designed for single phase applications it has very high differential and common mode attenuation performance and superior noise suppression.
Rated at 3 amps, the two stage BL2090-03-F EMI power filter provides effective shielding with its metal case design. Operating voltage up to 250Vac. Approvals include UL and CE plus it's fully RoHS compliant. Easily installed for a wide range of applications with faston (Spade) connectors, the BL2090-03 includes 5-year warranty as standard.
Applications:
Ideal for consumer products, general office equipment, datacom equipment, building automation, drives and controls, process automation and noisy applications requiring high filter performance.
| | |
| --- | --- |
| Rated Current (A) | 3A |
| Filter Circuit Type | Two Stage |
| Filter Performance | Very High Differential & Common Mode Attenuation |
| Connection Type | Faston (Spade terminal) |
| Application Type | Consumer Goods, Office Equipment, Building Automation, Power & Energy, Drives & Controls, Process Automation, Datacom Equipment, Noisy Requiring High Filter Performance |