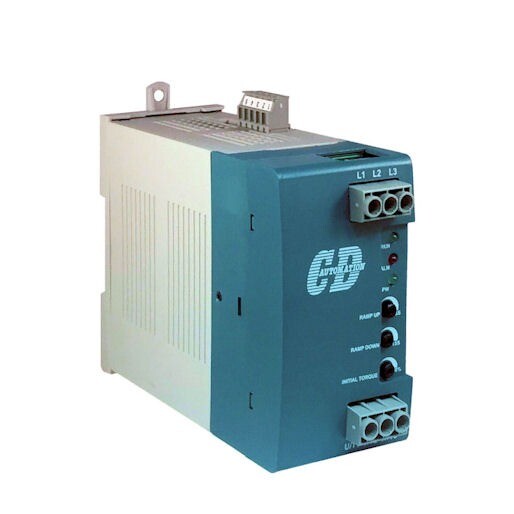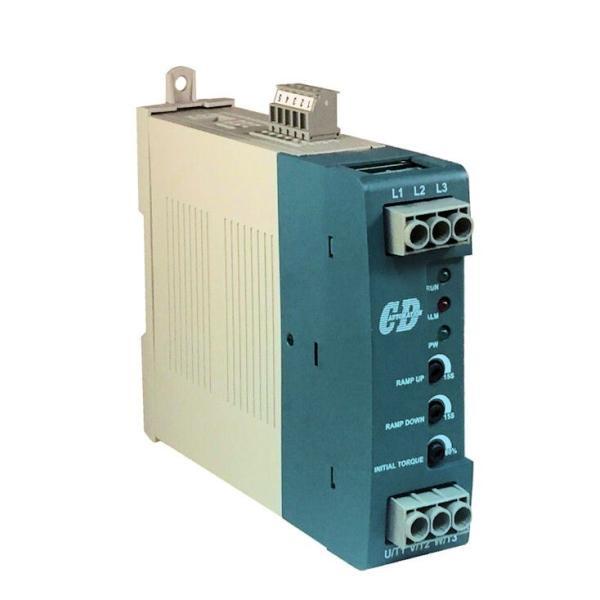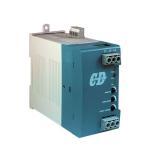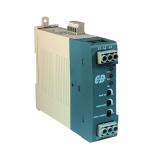 Soft Starter – STB
The STB soft starter is designed to smoothly start (and stop) 3 phase induction motors. By employing a timed voltage ramp system you have greater control over soft-start and soft-stop performance reducing energy costs and enhancing the efficiency of your motor.
Smooth acceleration
Reliable motor performance
No mechanical shock on start up
Lower ennegy consumption
Overview
Technical Specs
Datasheets & Manuals
FAQs
Description
Overview
With a built-in bypass function and simple operation, the STB range from CD Automation offers a compact, cost effective solution to start and stop 3 phase AC motor control.
A soft starter is a device which controls the acceleration of an electric ac motor by means of controlling the applied voltage.
Without this control the interaction between the rotating magnetic field flux and the rotor winding flux will result in a high rotor current as torque is increased. By the time the motor reaches full speed, a current greater than the rated current will be drawn resulting in overheating and likely motor damage. To prevent this, a soft starter is needed.
Suitable for Squirrel Cage Motors the STB soft-starter works by gradually applying reduced voltage, essential in protecting the motor from overheating causing winding damage (AC Motors that start at full voltage can experience 5 to 9 times their nominal current).
Three adjustments can be made on the STB soft starter:
Initial start voltage (initial torque).
Soft start ramp time (ramp up).
Soft stop ramp time (ramp down).
No feedback is needed from the motor and Ramp-up and Starting (Initial) Torque is set by the operator from the STB's front panel.
While soft starters operate continuously to control and protect the motor, the soft starter power section may be bypassed once the soft start is complete. This built-in bypass function provides greater operating efficiency and reduced heat in the enclosure (eliminating additional enclosure cooling).
In addition, the STB range has a kick start facility. The kick start allows the motor to draw greater current at start-up and create additional torque to break away a high friction load, useful in starting blocked pumps etc. This feature is user selectable between 100, 200 and 300mS.
Product Name
Simple Soft Starter 3 x 400V
Mains Supply (L1, L2, L3)
3 x 400Vac to 480Vac max. (+10% / -15%)
Mains Frequency
47 Hz to 70 Hz
Rated Insulation Voltage
600Vac
Control Input
Manual
4 to 24Vac/dc
Automatic
Auto start on power up
Output
Operating maximum current
18A
Leakage current
10mA
Minimum working current
100mA
Starts per hour
20
Motor rating 240V
1.6 HP / 1.2kW
Motor rating 480V
3.2 HP / 2.3kW
Ramp time
2 to 20 seconds
Kick start at 70% (set by dip switch)
0, 100, 200, 300mS
Initial torque
0 to 80mS
Environmental
Degree of protection
IP20
Operating temperature
0°C to +40°C
Storage temperature
-25°C to +70°C
Humidity
5% to 95% Relative Humidity
Standards
Electrical Safety Std
EN6097-1:2008 EN6097-4-3:2001
Generic Emission Std
EN6097-4-3:2000
Generic Immunity Std
EN6097-4-3:2000