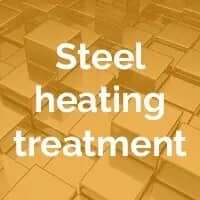 Steel Heat Treatment Process
In this example we look at a heat treatment process using an electric furnace and controlled by SCR/Thyristor Power Controller. Element data and examples shown are for Kanthal Super (MoSi2) with a temperature range up to 1850 deg. C (3360 deg.F). Kanthal is a registered trademark.
Types of heat treatment processes include:
Solution Heat Treatments
Forging
Furnace & Soaking Pits
Galvanising & Aluminising Lines
Blast Furnace & Stoves
Annealing & Coating Lines
Sinter Strands
BOS Plants
Aluminium Age Hardening
Coking Plants
Continuous Casting Lines
Melt and Reheat Furnaces
Extrusion
CD Automation has developed many application specific profiles for their range of Touch Panels. Each profile is controlled within the intelligent touch panel and connected to the thyristor unit via serial communications. The profile has all the correct parameters to control the load removing all application risks for the user.
Using Kanthal Super elements as an example, the resistance rises sharply with temperature. The graph shows that at ambient temperature the resistance value is very low but increases by up to 10 times as temperature rises. Its critical here to limit the current to the load reducing the voltage with phase angle firing and current limit. When the resistance value reaches its set value we have two possible types of working method that can be selected from the touch panel:
Phase Angle plus current limit working continuously, or
Phase Angle plus current limit when the resistance is cold and transferring to Delayed Triggering if load is coupled with a transformer.
If the Kanthal Super elements are coupled directly to the main voltage supply, the unit starts in Phase Angle Firing mode plus current limit and when the resistance is hot (at temperature), transfer automatically to Burst Firing mode.
This application is typical for variable (cold) resistances and CD Automation has developed its own software to drive these types of loads. Touch Panel / HMI available in size formats 5", 8", 10" and 12".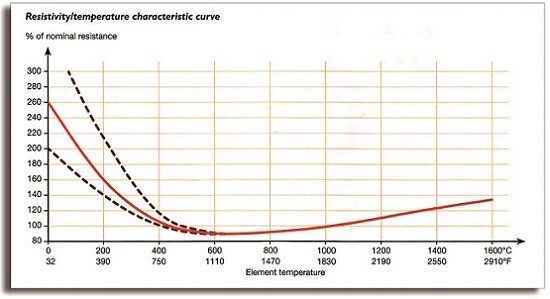 Features
Automatic configuration and tuning of the thyristor unit
Automatic tuning of Current Control mode (current or current squared selectable)
Automatic tuning of Current Limit
Automatic transfer from Phase Angle to Delayed Triggering if the load is coupled with a transformer
Automatic transfer from Phase Angle to Burst Firing with element coupled directly to line supply voltage
Automatic tuning procedure of Heater Break Alarm to diagnose partial or total load failure
Diagnostics of fuse failure and thyristor in short circuit
Recent and historical process curve of the following process variables – Power Density W/Cm2, Load Voltage, Load Current, Power to the load & Resistance value
All in line with SANDVIK specifications, optimised for a long element life.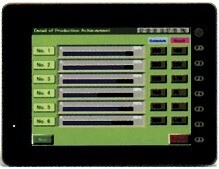 Benefits include:
Phase Angle used only to reach the working temperature of elements, reducing harmonics
High power factor with furnace working in Burst Firing or Delayed Triggering
Thyristor units are standard and off-the-shelf
An external port on the Touch Pane / HMI available to connect to your PLC
One Ethernet port is also available on touch panel (not including 5" size format)
Touch Panel is user friendly and easy to set-up and utilise the above functionality
CD Automation's range of thyristor power controllers, and a partner program of supporting products that includes temperature controllers, power line filters and network meters, provides a complete solution to the thermal processing industry, delivering both exact heat regulation and accurate temperature and power reporting.
The REVO family of SCR power controllers meet the toughest design challenges and provide efficient, reliable and precise control of electrical heating, which is essential in quality industrial thermal processes including infrared drying, glass manufacturing, industrial furnaces, heat treatment, melting, drying and forming.
Our range of SCR power controllers offer unrivalled flexibility and performance, can help to improve product uniformity and quality, optimizes energy consumption, minimizes waste and probably, most importantly, machine breakdown.
Our products can be used as stand-alone units, connected to a bus system or used in combination with all PLCs, or computer systems. Talk to our friendly support team today, we'd love to try and help improve your process, telephone 01323 811100 or email us here.