Tony Pollard
The Definitive Guide to Electrical Interference, Symptoms, Causes and Solutions.
This article explains the different types of electrical interference and how they can affect your electronic devices, helping you to build your understanding of electrical noise so that you can take-action right now.
Does your electronic equipment suffer from…
Fuzzy displays or flickering readings
System alarms not activating
Random unrealistic measurements
Unexplainable system lockouts
If you are answering yes to any of these questions or you're seeing related problems with other devices, then you're probably suffering from electrical interference.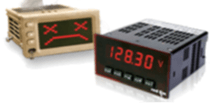 Introduction
Today's industrial & domestic environment is much 'cleaner' than 30 years. Improvements in electronic equipment to reduce electrical emissions and protect from incoming interference has come on incredible, but there is still much to do.
In this article we have highlighted some of the most common factors and reasons for electrical interference and suggest ways these can be overcome.
We will cover:
  What is interference
  The main types commonly seen
  How it effects electronic equipment
  The solution to dramatically improve the effects of noise
  Facts you should know when selecting the solution
So, what is interference?
Electromagnetic Interference, also known as Electrical Noise, cannot be seen, smelt, heard, or felt, but anything electrical can produce or absorb the emissions.
Common terms explained:
Electromagnetic Interference (EMI) – Electromagnetic energy emanating from one device to another device causing it to degrade or obstruct performance.
Radio Frequency Interference (RFI) – Radio frequency signals produced by one device that degrades the performance of another device.
Electromagnetic Compatibility (EMC) – The ability of a unit, electrical device or system to function sufficiently well in an electromagnetically noisy environment. While at the same time, not generating unintentional interference to other equipment.
Equipment that bears the CE mark, or the new UKCA marking, has been certified to comply with the relevant EMC regulations. All of our products have this as standard.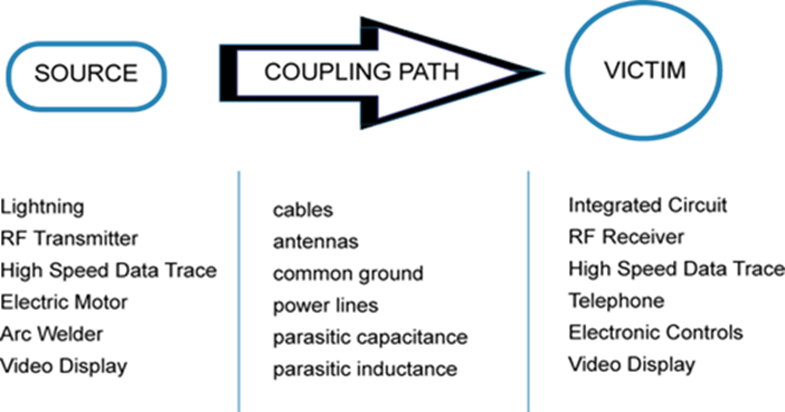 Anything with a circuit can be disturbed
These disturbances can be interference with wireless systems, malfunctions of biomedical equipment (e.g., cardiac pacemaker), emergency alarms being blocked, displays giving wrong information and the increase in power system losses associated with improper performance of industrial power equipment.
The most common source of EMI is the electrical power cord of the electronic device itself, since the power cord can absorb the radiated interference and transfer it as conducted emissions or even radiate it further to other areas.
The general EMI coupling paths are:
–   Interference due to conduction (common-impedance)
–   Electromagnetic radiation (far-field interference)
Interference speeds up wear & tear, reducing the life of electronics dramatically.   This is produced by constant degrading of your devices so that they no longer function at all.
This means processes must be stopped more frequently (cutting productivity) and replacements must be sourced more regularly (increasing costs).
Imagine having a powerful magnet and dragging it across your smart phone. The result you would see is a more powerful and instant version of the damage EMI causes but overtime the damage becomes the same.
As electrical circuits increase in complexity the possibility of disturbances grows larger and the consequences of mistakes get more and more serious.
The benefits in reducing interference in your system & equipment include increased electrical efficiency, reliability, and performance, resulting in reductions in system disturbances, process downtime and maintenance costs.
It's therefore easy to see why finding a solution makes perfect business sense.
Typical industries that will benefit from Power Line Filters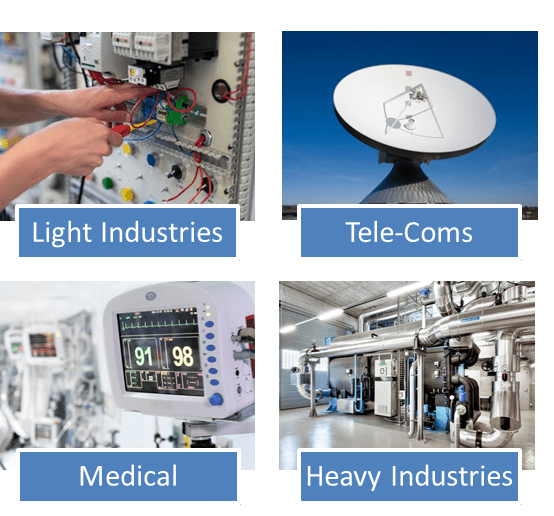 A solution that's guaranteed to work
What if you were told you we have a quick and easy fix to instantly reduce noise and increase performance?
We have that solution, in the form of a range of high-quality power filters designed to drastically reduce interference so that your electronics run flawlessly.
Best of all…
Our EMI filters support long term cost savings, increased system reliability and uptime, to help meet global compliance requirements.
By using filter solutions, you will never again have to second guess the real performance and productivity of your electronic devices.
The power line filter is the key element in eliminating mains borne interference. This filter must meet not only the requirements of electromagnetic compatibility (EMC) but safety aspects as well. Facilitating a good connection to earth and ensuring optimum high-frequency performance, all the filters are supplied in chassis mounting metal cases.
These filters come in different types for different sized applications and voltages. These are:
Single-phase filters: With standard operating voltages up to 480Vac, these filters are used in a wide range of applications & electrical equipment, such as household & consumer goods, medical equipment, and office automation (See product BL2020).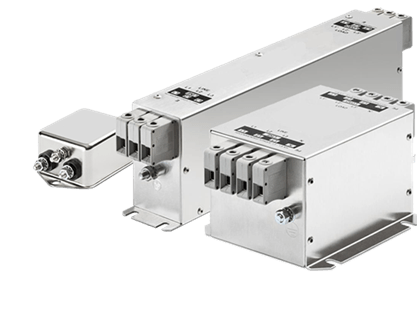 Three-phase filters: With operating voltages up to 480VAC & a standard amp range from 7 to 180A & higher, these filters are ideal for high performance applications such as industrial frequency converters.
Not only are they suitable for the industrial market sector, but they're also compatible with mainframe computer systems, large uninterruptible power supplies, and medical equipment such as X-ray machines. (take-a-look at product BLASC258.)
Three-phase with neutral line: Suitable for 4 wire systems that include a neutral connection, our three phase filters are rated to a 520Vac supply voltage and up to 160 Amps & higher.
Typical applications for this type of filter are industrial equipment and machinery, renewable energy applications and automation systems. (See product BLASC280H)
The above is a small part of our full range and help is at hand from our Customer Support Team to enable you to quickly identify the most economical and technically suitable EMI solution.
Facts you should know before you buy.
Filter performance is described by the attenuation performance, for example a very high attenuation filter will be very good at removing interference. Leakage current is where a small amount of the current flows down the earth conductor towards earth.
This can be a safety issue which is why it is restricted to a small amount by safety regulations.
Immunity filtering is where you install the filter before the device you are trying to protect. This reduces the interference entering, giving the device immunity. This would be connected by having the line side entering the filter and the load side leaving the filter going to the electrical device.
Emission filtering is where the filter is installed after the electrical device as it produces harmful emissions. This would be connected by having the load side or device connected to the filter first then the line side leaving the filter into the grid.
If you are interested in peaking the performance levels of your electrical devices and systems, then visit our website to find out more information and identify the most suitable solution for you.
Alternatively give our friendly support team a call on 01323 811100 and we'll find the solution for you!