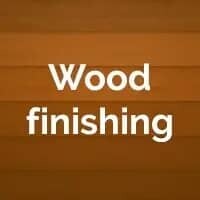 Wood Finishing Application
Developed specifically by CD Automation for the Ultra-Violet industry, this easy to implement system utilises a dedicated touch panel (HMI) with application specific software to drive UV Lamps via the REVO-C thyristor power control unit.
Electronic control of UV lamps is becoming widely used in applications such as printing machines and wood finishing (paint drying as an example), where technology and performance expectations continue to grow.
The relationship between voltage and current can depend on the type of gas and working temperature of the process so the right power management of the lamps gives the advantage of lower power consumption and consequently, a lower CO2 emission.
REVO-C has the ability to reduce power automatically when the material is not present and to increase it when production starts again. Using a sophisticated software algorithm it is able to switch on the lamp at constant current and avoid switching off while in operation.
When a transformer is provided to switch on the lamp, the REVO-C unit is designed to drive it at a constant current. These special transformers are designed with a secondary voltage of KV.
CD Automation's range of thyristor power controllers, and a partner program of supporting products that includes temperature controllers, power line filters and network meters, provides a complete solution to the thermal processing industry, delivering both exact heat regulation and accurate temperature and power reporting.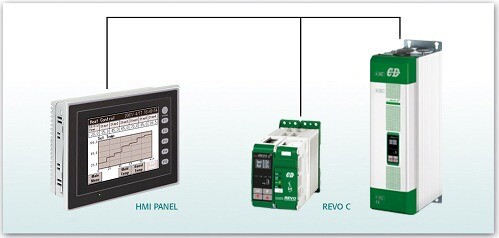 The REVO family of SCR power controllers meet the toughest design challenges and provide efficient, reliable and precise control of electrical heating, which is essential in quality industrial thermal processes including infrared drying, glass manufacturing, industrial furnaces, heat treatment, melting, drying and forming.
Our range of SCR power controllers offer unrivalled flexibility and performance, can help to improve product uniformity and quality, optimizes energy consumption, minimizes waste and probably, most importantly, machine breakdown.
Our products can be used as stand-alone units, connected to a bus system or used in combination with all PLCs, or computer systems.
Talk to our friendly support team today, we'd love to try and help improve your process, telephone 01323 811100 or email us here.