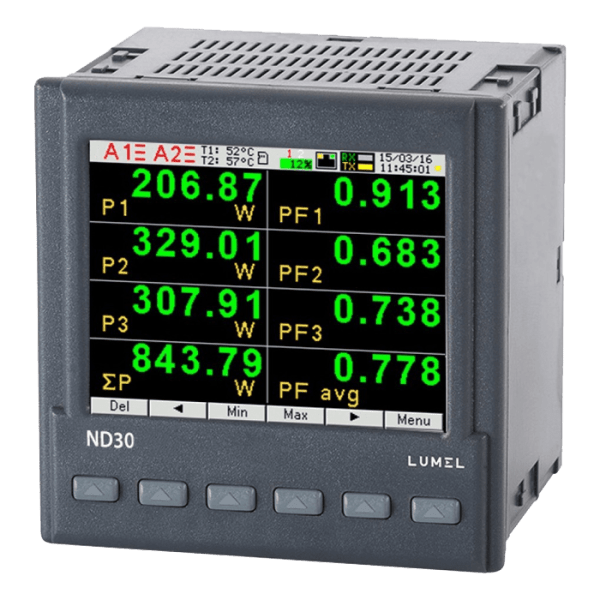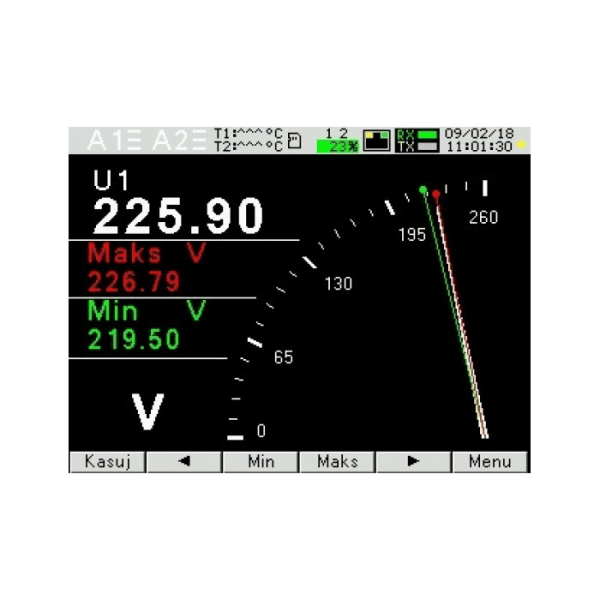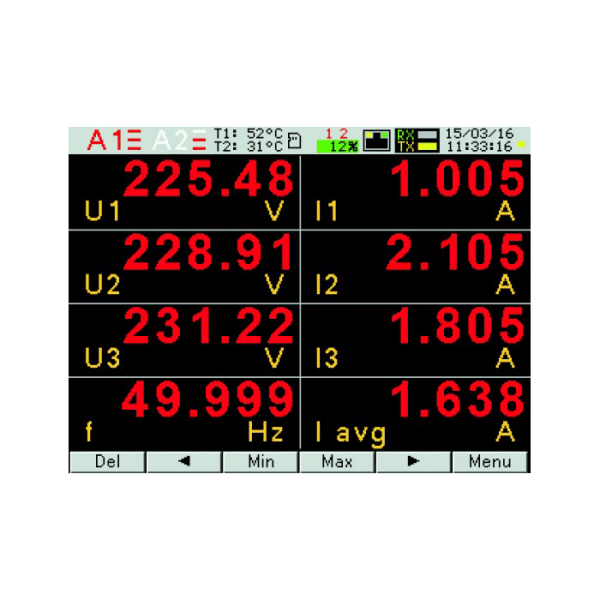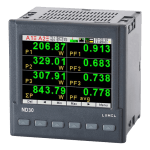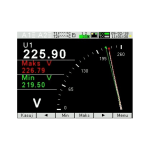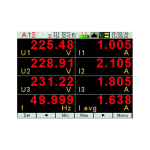 3 Phase Power Meter – ND30
The ND30 meter is a programmable power network meter with Ethernet designed for the measurement of single phase 2-wire and 3 phase 3 and 4-wire in balanced or unbalanced systems.
Description
Overview
The 3.5" TFT full-colour screen displays measured values and enables control and optimisation of the power electronic devices, systems and industrial installations. The meter provides measurement of 54 parameters and harmonics up to 63rd. A RS485 port or Ethernet interface provides transmission of all parameters to a master system. Three relay outputs signal the overflow of the chosen value and the programmable analogue output maps the assigned parameter. The temperature inputs can be used to control the temperature of the transformers windings, motors etc.
Features
Measurement and recording of 54 power network parameters, including current and voltage harmonics up to 63rd
User configurable for 1PH 2-wire, or 3PH 3 or 4-wire balanced and unbalanced systems.
Colour graphical display: LCD TFT 3,5'', 320 x 240 pixels, fully configurable.
Indications include the values of programmed ratios.
Memory of minimum and maximum values.
2 configurable alarm outputs. Types include:

voltage drop or growth
current drop or growth
phase loss
current or voltage unbalance
phase sequence

Option: analogue output 0/4-20 mA and 2x Pt100 inputs (e.g for measurement of transformer temperature).
Logging of up to 32 measured parameters in the internal memory 8 GB (option).
Digital output RS485 – MODBUS protocol.
Modern and user-friendly Ethernet interface 10/100 BASE-T (option):

protocol: MODBUS TCP/iP, HTTP, FTP,
MQTT protocol
services: www server, ftp server, DHCP client.

Voltage supply: 85..253Vac or 90..300Vdc, 20..40Vac or 20..60Vdc
Free Configuration & monitoring software (eCon software).
Battery backup RTC.
Overall dimensions: 96 x 96 x 77 mm.