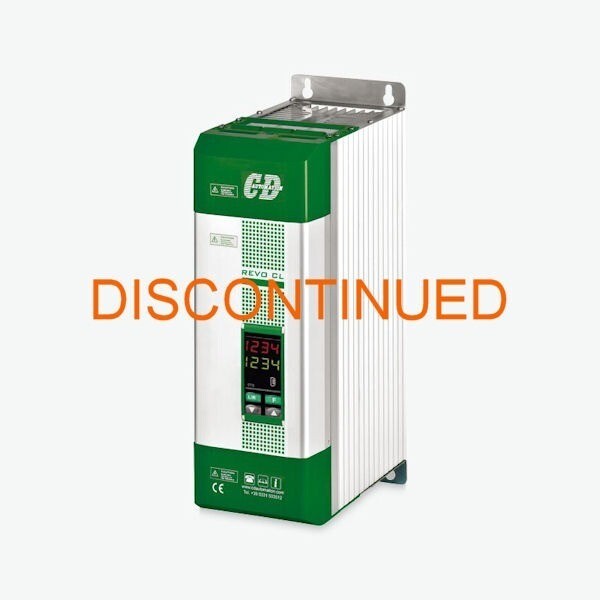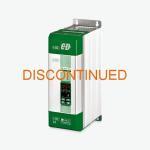 Power Controller – REVO CL
Overview
Datasheets & Manuals
FAQs
Description
Overview
Designed specifically to drive inductive & transformer single phase loads, REVO-CL thyristor power controller provides the user with optimum control of the process and ease of set-up & maintenance.
The Front panel keypad & display allows total flexibility for the user with full configuration of the process & digital input types and firing & control modes, to suit the application. Real time values such as the Voltage, Current & Power can be read from the display. Internal quick-blow semiconductor fuses as standard provide complete protection for the phase angle thyristor.
Additional features such as current limit, profiling and RS485 comms comes as standard. Heater break alarm available as an option.
Thyristors suitable for inductive & transformer loads
Current range – 35A, 40A, 60A, 90A, 120A, 150A, 180A, 210A, 280A, 400A, 500A, 600A, 700A
Supply voltage up to 480V, 600V (690V available on units => 280A) as option
Microprocessor based electronic circuit fully isolated from the power
Firing types include Delay Triggering + Burst Firing (DT), Phase Angle (PA) or Soft Start + Phase Angle (S+PA)
Input signals from 4-20mA, 0-10V DC Linear input, 10K Pot or RS485 comms
Selectable control modes include V, I, V2 & VxI
Current limit as standard including internal current transformer, fully adjustable via front panel keypad
Profiling of current limit via analogue input
Heater Break (HB) alarm to diagnose partial or total load failure with automatic setting, relay alarm output and front LED indication. Available as an option
Digital inputs configurable via front panel keypad
Internal quick-blow fuses as standard
RS485 comms (Modbus Protocol) as standard
Special design Heatsink with high dissipation value
IP20 protection
Complies with CE specification, cUL pending
Datasheets
There are currently no datasheets for this product.