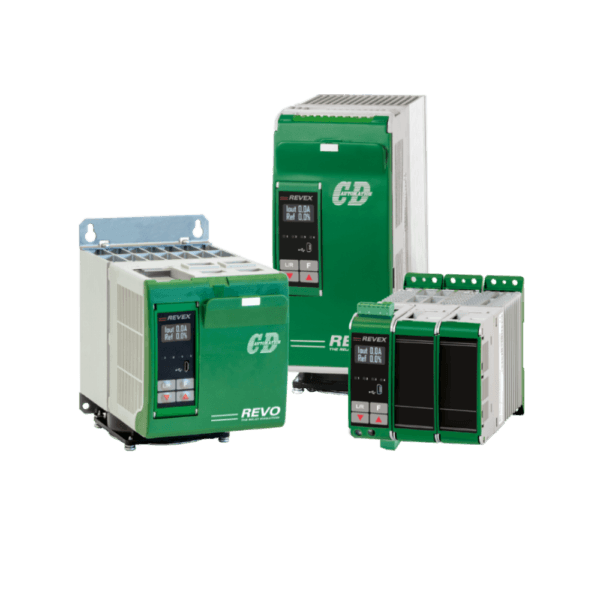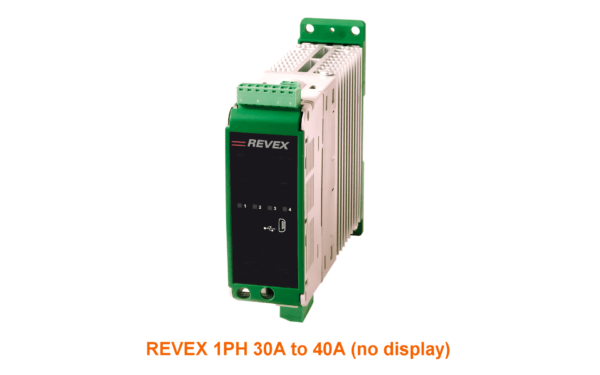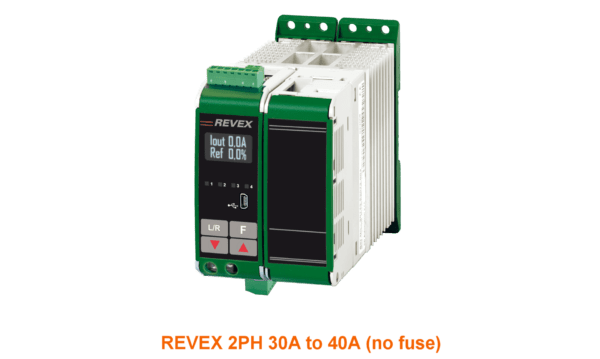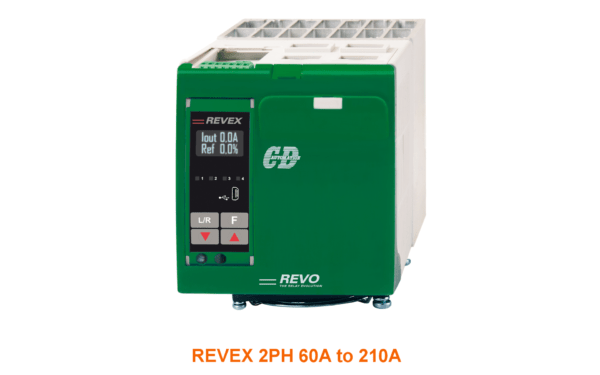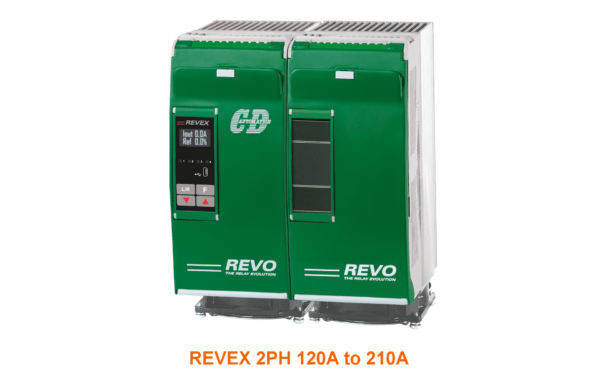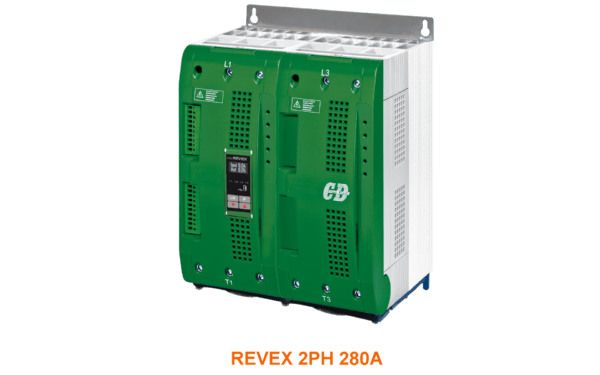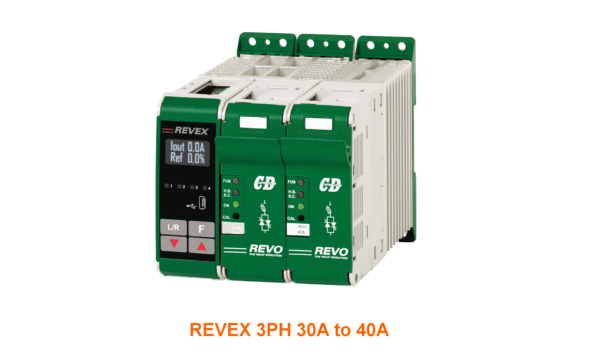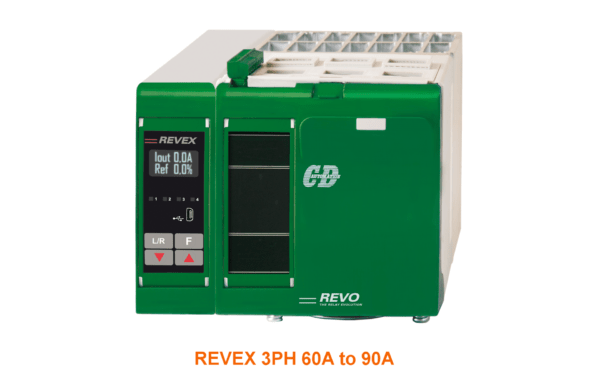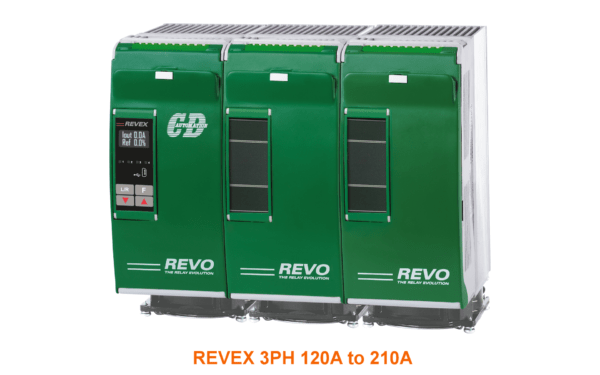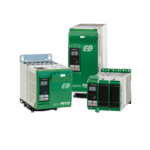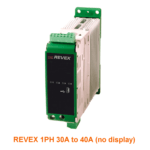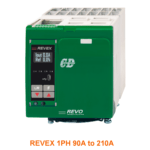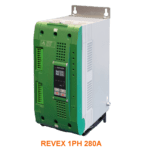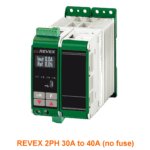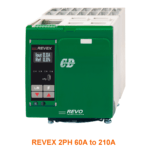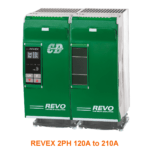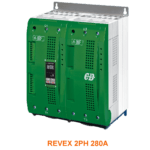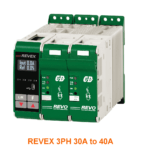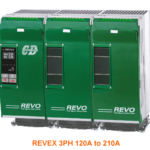 Power Controller – REVEX
Our money saving REVEX thyristor power controller has flexibility at the core if its design, ensuring you only pay for functionality you intend to use.
Reduce machine downtime and extend heater life
Works straight out the box
Connect to system software via RS485 Modbus RTU
Ideal for Normal & variable Resistance, Short, Medium & Long Wave IR, Transformer and Silicon Carbide load types
Overview
Technical Specs
Datasheets & Manuals
FAQs
Description
Overview
The REVEX family of 1, 2 and 3 phase thyristor power controllers allows fast, easy to use product set-up and operation. Fully universal, the input control signal, firing and feedback type can be selected via the units front panel display & keypad without the need for internal jumper selection.
Available in 10 current sizes up to 280 Amps and voltage supply up to 600Vac, REVEX with RS485 Comms as standard is perfect for multiple application types.
Benefits
Helps eliminate machine downtime by up to 95% and can reduce overall purchase cost by 90% over the product lifetime compared to traditional mechanical contactors
Total flexibility to change spec with ability to reconfigure control input signal, firing and feedback types via the front panel, or free configuration software & USB port
Connect seamlessly with your management software with in-built RS485 Comms
Small footprint optimises cabinet space
Excellent cost/performance ratio with ability to choose or deselect specific options
Features
Available in single (phase to phase or phase to neutral). Or 3 phase versions (2 phase also available for 3PH, 3 wire configurations with no neutral connection)
Firing modes include Zero Cross, Burst, Half Cycle, Single Cycle, Delayed Triggering, Phase Angle with or without Soft Start (single phase) and Zero Cross & Burst Firing (3 phase only)
DC Logic (SSR drive), 0-20mA, 4-20mA or 0-10V input control signals
Available in 20 amp sizes up to 2100A and 3 voltage sizes, up to 480V, 600V and 690Vac
Resources
Suitable for Load Types
Normal Resistance
Short, Medium and Long Wave Infrared Lamps
Inductive (Transformer Primary)
Cold resistance and SiC element load types (single phase only)
Product Name
Thyristor Power Controller - REVEX
Ideal For
Designed for Normal Resistance, Short, Medium and Long Wave IR (all phase types)
plus Transformer Primary, Cold resistance and SiC element load types (single phase
only)
Load Type
Single Phase (phase to phase or phase to neutral), 3 Phase (3 or 4 wire)
Controlled Phases
1, 2 or 3
Current Size
30A, 35A, 40A, 60A, 90A, 120A, 150A, 180A, 210A
Voltage Power Supply
From 24V to 480V (Std) or 600V as option
Firing Range
Zero Cross, Burst, Half Cycle, Single Cycle, Delayed Triggering, Phase Angle
with or without Soft Start (single phase only) and Zero Cross & Burst Firing
(3 phase only)
Input Signal
DC logic (SSR drive), 0-20mA, 4-20mA, 0-10Vdc, 10K Pot
Communication
RS485 Modbus as standard, Profibus DP, Profinet, Ethernet IP as option
Feedback Type
Voltage (V), Current (I) and Power (VxI) or V2 and I2 with additional transfer to VxI
Options
Current Limit (1 phase only), Heater Break Alarm, Fuse, Local Display
Configuration Software
Available
Approvals
CE + EMC approved
Altitude
Over 1000m of altitude reduce the nominal current of 2% for each 100m.
Auxiliary Voltage Supply
24Vdc
Heater Break Alarm
To diagnose partial or total load failure with automatic setup, relay alarm output
and LED indication, available as an option
Voltage Frequency
Automatically from 47 to 70 Hz
Humidity
From 5 to 95% but without condensation or surface ice
Mounting
DIN-rail up to 60A, Screw mounting
Panel Sealing
IP20
Storage Temperature
-25 °C to 50 °C Max